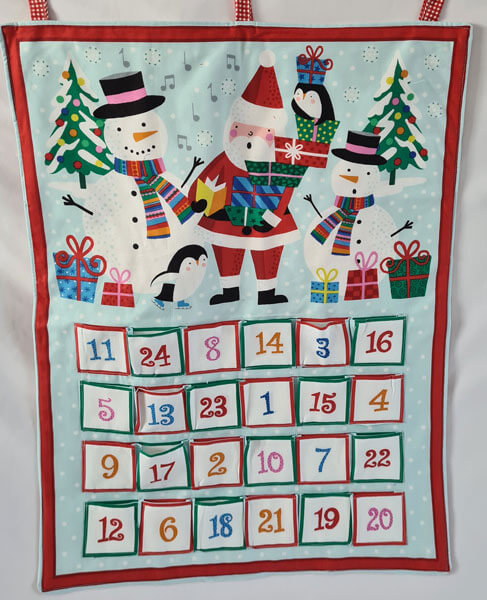 What to put in an advent calendar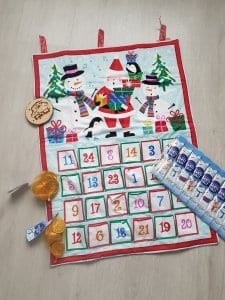 You have a reusable advent calendar or you're thinking about buying one. Surely I can only fill it with chocolate right? What else can I put in an advent calendar?
Actually no! There are so many ideas you can use to fill up the pockets. I've given you 15 ideas of what to put in an advent calendar that is not chocolate. Maybe take a couple of different ideas and mix them up to make it what you want.
Some of the things are FREE and don't actually cost anything and others a few quid but it doesn't have to break the bank to fill it up.
Take these ideas and adapt them for kids or adults.
Experiences

This one is great for the kids, they may end up getting lots of chocolate this time of year so you try something different. On pieces of paper write out an experience you want to do with them.
It could be read a book, bake cookies, make paper chain decorations, watch a christmas movie together. It doesn't matter what it is, it's all about spending the time together and take a picture so you could remember those days.
Puzzle pieces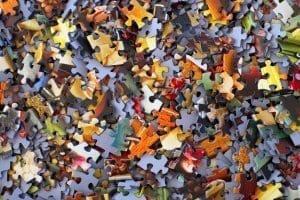 You might want to tie this in with another idea as it could be a really long way to build a puzzle but its still a fun idea to try.
Play set pieces

If you have bought a present like a dolls house, a farm or a big car garage you can space out the little gifts so they receive one small thing a day then on Christmas Day they get the big present to use them on. As long as the piece will fit in the pocket.
Build a felt tree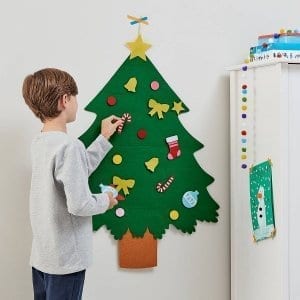 Kids love to decorate a christmas tree, why not buy a felt christmas tree hang it on the
wall then every day they can take a decoration out the pocket and put it on their tree.
It's a fun and interactive thing to do for kids. You know those decorations will move
around every day.
One pictured is a kit from Hobbycraft.
Coins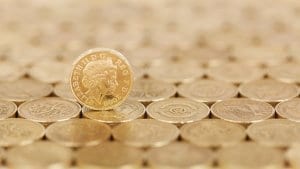 It might turn out expensive to use everyday but on some days you can put some coins in. Not the chocolate ones. If you're child is old enough they can either choose what to spend it on or save it until they get some more.
Lego figures

This might also work for something like Shopkin figures or any of those small figures your child is into.
A treasure map

Have fun and hide things around the house if they are too big to fit in the advent calendar.
They will have lots of fun following your map.
Handmade treats

You could make cookies, sweet or savoury treats they love.
Make sure they are well wrapped up so your calendar doesn't get dirty.
Hair bows or clips

Little girls might love this one. They would love to receive a new one every day.
Books

They might not fit into the pockets themselves, so you could create a note to tell them to pick a book.
You could number all the books or leave it random so they can choose.
This idea is a good standalone idea on its own even if you decide to not get the advent calendar.
Socks

We always need more socks after a while, so why not fill some of the days with a new pair of socks.
Tester size bottles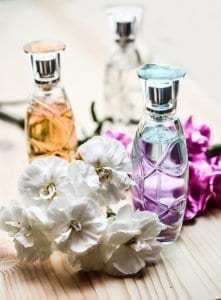 If you are doing something for the adults then this might be a good idea.
There are so many mini accessories that you could use. Or maybe mini perfumes.
Nail polish or lip gloss

Choose a colour a day. Its a lovely way to build up a collection of colours
Stickers
Pick some fun stickers they can play with each day.
Jokes and riddles
find the best cracker jokes, anything they will find funny or test them with a riddle and see how it goes.
I hope they gives you some ideas of what you can put in an advent calendar. There are so many other ideas, but from these ideas you can expand and adapt them to fit the person that person they it is meant for.
If you have another idea to share please leave it in the comments below for all to see and use.
You might be looking to buy the advent calendar to fill. You can check out which advent calendar designs I have in stock today.