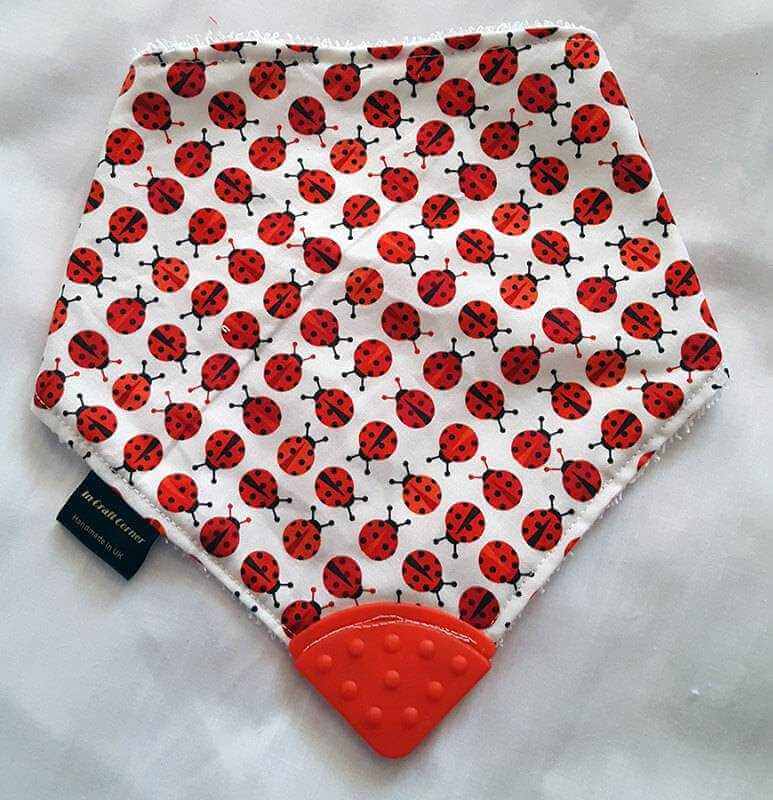 A teething bib is a dribble bib for babies who are teething and are consistently chewing on everything. They normal have a soft cotton top layer, a fleece or towelling backing and a teething chew attached to the bottom for your baby to chew on.
The teething chews on teething bibs are made of BPA free silicone. So they won't cause harm to your baby.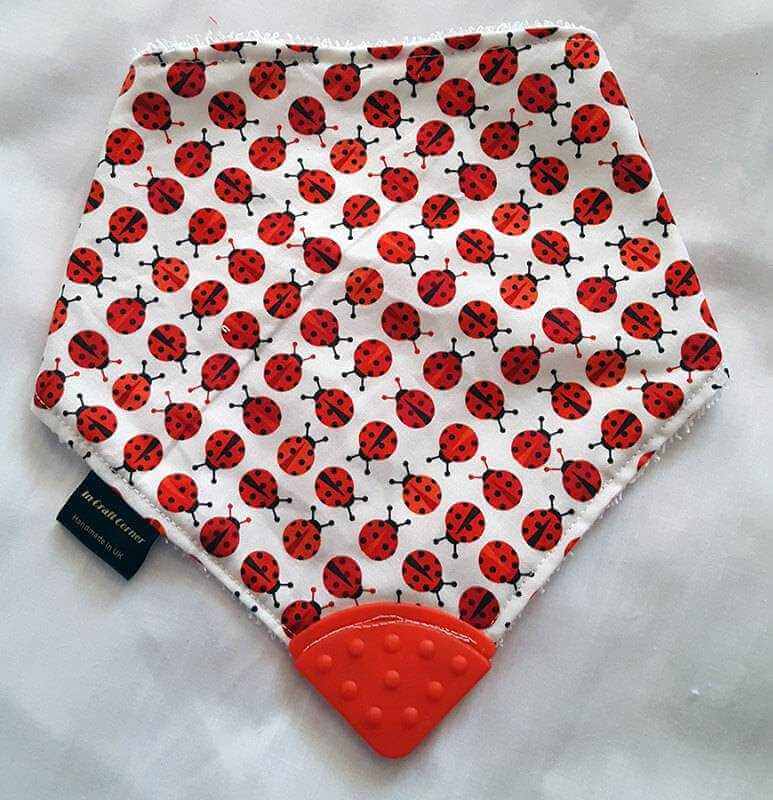 What age do babies start teething?
Teething can begin between the age of 2 and 6 months. Usually by 6 months the first tooth has come through. The first ones to come through will be the top or bottom incisors, it's not unusual for 2 or more teeth to come through at the same time. You will notice a white bud in the gum when a tooth is about to come through, as well as a lot of drooling.
How long does teething last?
Teeth coming through will come in waves. The come through in order from smaller incisors, 2-6 months, right up to the big molars at age 2-3yrs. It's a long process and your baby could be drooling and need a teether for that whole process.
What do I watch for when my baby is teething?
Teething may cause some of the following symptoms and signs:
Increased drooling
Restlessness or decreased sleeping due to gum discomfort
Refusal of food due to soreness of the gum region
Chewing on their hands
Mild

 

rash

 

around the mouth due to skin irritation secondary to excessive drooling
You may notice a change in baby's poo than normal for them,
Rubbing the cheek or ears
Fussiness that comes and goes
Why do I need a teething bib?
Dribble bibs can be used from early on at the newborn stage, usually as a way to catch the milk from feeds. Then upgrade to a teething bib once they are showing signs of teething. There is no hard or fast rule about when to use a teething bib, it's more of a personal choice.
The fact that the teething bibs are still a dribble bib means they can be used earlier than when they are needed. The added bonus is the teething chew attached and your baby will find it when they are ready.
Now you know more about the teething process why not go check out the teething bibs that I have on offer. Cool colourful designs that you will love and fit many different tastes.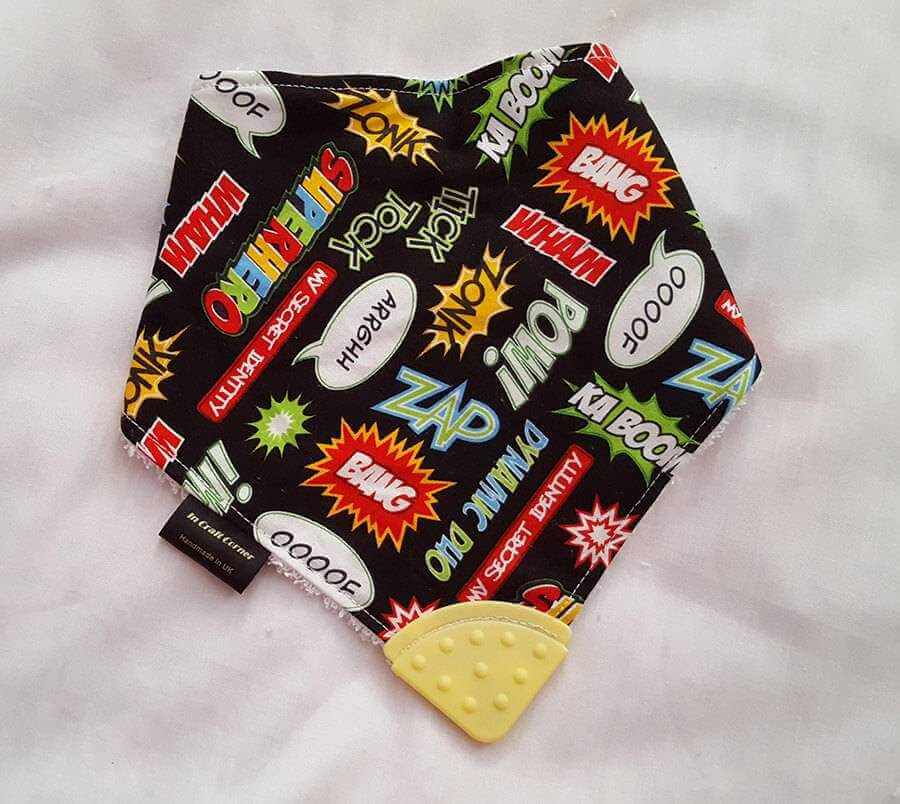 If you are looking at other teething products then check out our wooden teething rings or i would recommend these silicone teething toys from Lilith Loves Henry.