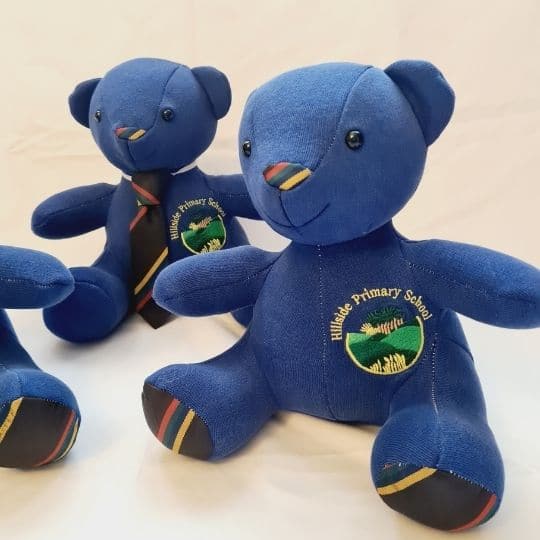 The school days are the best day's of a child's life they say. One way to mark the transition of your child moving from primary school to secondary school is with a Leaver Bear. Using all parts of their school uniform to preserve them into a treasured timeless memory bear keepsake
You can use blazers, jumpers, white shirts, t-shirts, trousers, skirts, P.E. kits.
School Leavers / Graduation Bear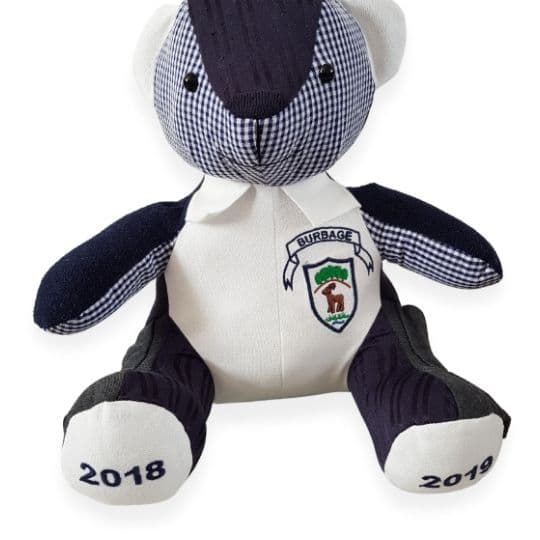 The Leavers keepsakes can also work with secondary school uniform or items saved from their University days.
Attendance Bear
Teachers have used a memory bear as a way of creating an attendance bear for their school. Using the school's uniform to create a bear that can be passed around from child to child each week for them to share photos with.
Not Just Bears
It's not just bears you can make out of school uniform, you can have any other memory animal or even a memory cushion made. Take a look at a couple of the previous examples.