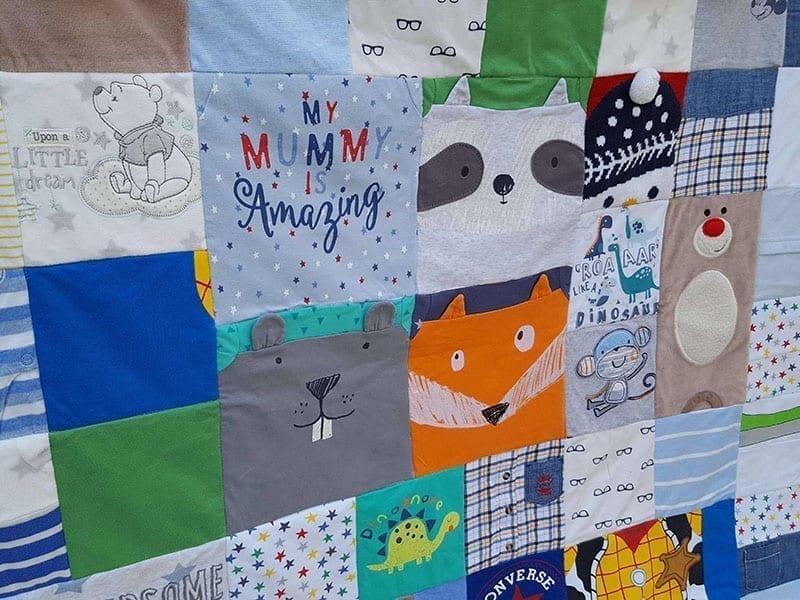 How to care for your new keepsake
You have gone to the effort of sorting through your precious clothes to find the favourites. Spent the time sending them off to be turned into the keepsake you chose. Now you want ot be able to make it last as long as possible.
What happens if it gets dirty or it need cleaning what do I do? This is how you can make it last and keep the sentimental value for as long for years to come.
There are the obvious ways of  trying to keep it away from the extreme play areas like: sand, mud, and the lovely slime, play dough and other marvels that your little one will encounter as they grow and take their keepsake with them!
A keepsake animal isn't a toy
You may have decided to buy a memory bear, elephants, dinosaur etc. for a child to remember someone else or to bring them comfort. A keepsake like this isn't a toy, it can be given to a child but I would avoid taking it to places that you know would make it dirty or damage it. Like soft play, the wood etc.
If you want to give it's longest life, keep it in the home where it can be shown love or cuddled to sleep if desired.
Can I wash a memory animal?
I don't recommend putting a memory animal into the washing machine as this will cause the filling to clump together and make the animal lumpy in places. If you need to wash it all then I would recommend washing them as any other delicate item. Hand washing with mild detergents and then letting it try naturally. Avoid completely submerging in water for long periods of time.
Can I machine wash a memory blanket?
In the case of a memory blanket – the answer is yes! The materials used to make your blanket would more than likely be from clothes or other washable items. It's recommended putting them on a 30-40 degree wash. If they have been washed them prior to being made into a keepsake the chances are that it is safe to continue to wash as part of your normal laundry. As the colours are less likely to run. There is always a chance that colours could run but this is minimal if the clothes have been washed before. The backing used is proven to not colour run in the wash even though it's not washed before use.
Depending on the size of the blanket you have you might want to wash these separately to your other washing.
The wadding used in the memory blanket does not clump like the filling used in the memory animals. If you need to tumble dry it, I'd recommend putting it on a cool temp, or hang to dry after washing.
Other Tips
Avoid rough play with the memory animals as it can cause seams to rip or eyes to be pulled out.
Other Blogs to Check Out